Shopify Web Design Agency
At Stars Commerce, we build high-performance ecommerce stores. As Shopify & Shopify Plus experts, we utilize custom theme design and robust development to drive brand success. Working closely with brands, our specialized Shopify web design experts and UI Shopify web designers create aesthetically pleasing, commercially effective, and brand-consistent user experiences tailored for the Shopify platform.
Shopify Design

Development

Shopify CRO

Shopify Spport
ANGEL BRA BRA

★★★★★
บริการดีมาก ได้เว็บไซต์ที่สวย งานถูกใจครับ Stars Commerce wish you a great journey ahead.


KUNJAE BRAND

★★★★★
Thanks for all related team esp. K'Sonia very supportive and hardworking during our project. I hope this project becomes a great success for all.

RCVISIONS

★★★★★
Incredible work. The website beautifully showcases our products, it's easier than ever for customers to explore and buy.

BOMBAY DELITE

★★★★★
We couldn't be happier with the incredible work and support by Sonia and team. They truly exceeded our expectations.
Shopify web designers creating unique, captivating, and conversion-driven Shopify & Shopify Plus websites.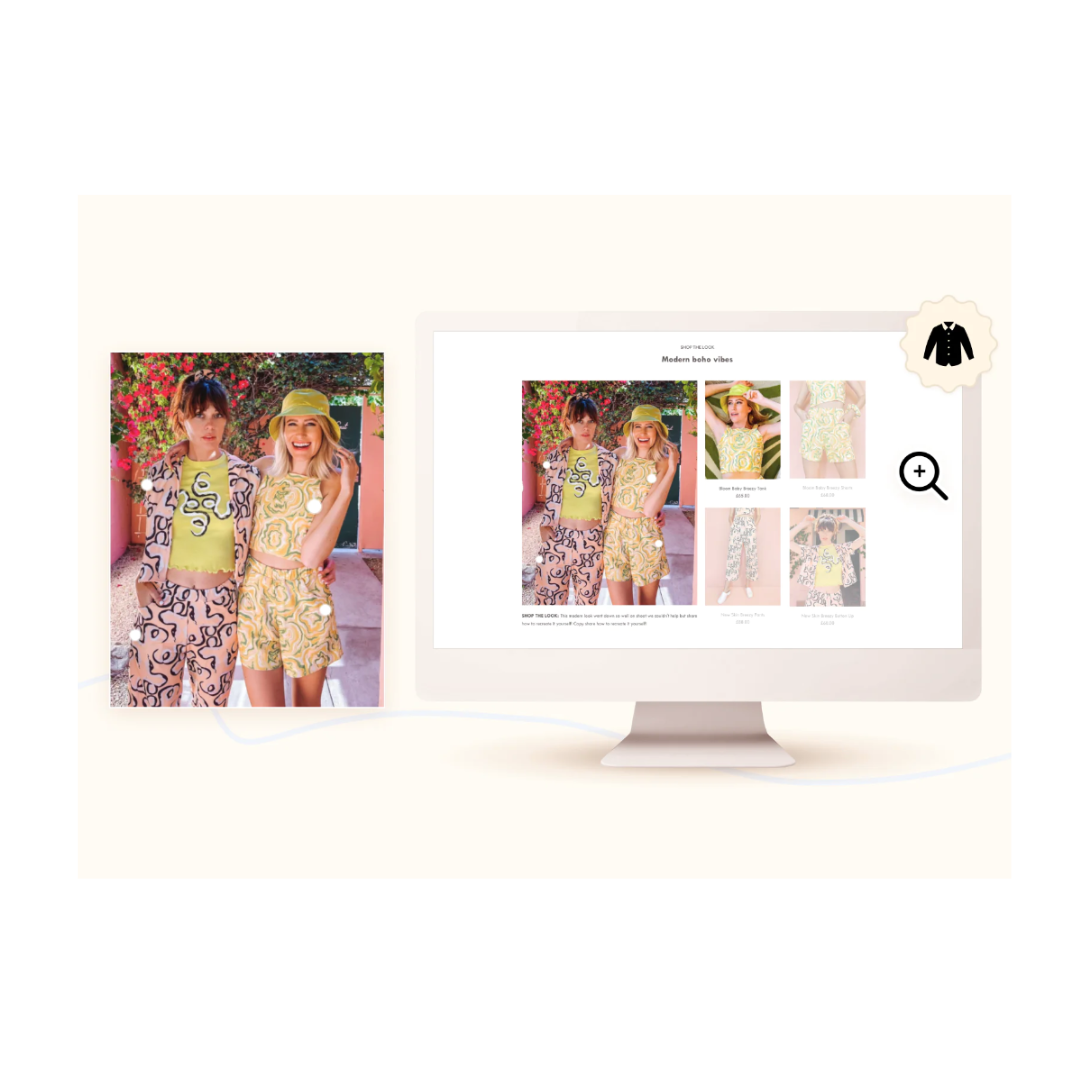 Shopify Web Design Agency Bangkok
Looking for the best Shopify Website Agency in Bangkok, Thailand? Your search ends here. We're here to provide you with exceptional Shopify solutions that will transform your online presence and elevate your e-commerce store.
We design, build and launch entire bespoke themes to help Shopify & Shopify Plus stores deliver a truly unique and powerful user experience.
Get in Touch
One Platform All Channels
Grow and scale your online business with one powerful platform. We help businesses grow online, attract more customers, and achieve marketing goals.
Our solution includes full-funnel strategies like SEO, CRO, Google Advertising, Facebook Advertising.
Let's Talk
Why Choose Us?
Our agency specialize in Shopify website design and development. With a team of dedicated experts, we've helped businesses of all sizes drive growth and success.
Strategic Design

Designs are not just about aesthetics; they are driven by strategy. Understand your brand, target audience, and business goals we create design to resonates with your industry.

User-Centric Approach

User Experience (UX) is the core of our designs. Our design focus is to increase visitors engagement and conversions of your Shopify store.

Conversion Focus

Our designs are strategically crafted to encourage conversions. From clear call-to-action buttons to streamlined checkout processes, we optimize your website for maximum sales.

Proven Success

Our portfolio is filled with success stories of businesses that have flourished with our Shopify solutions. Join the ranks of our satisfied clients and experience growth firsthand.
Our Process
Making Your Shopify Website Store
Discovery

We start by understanding your brand identity, target audience, and business objectives. This helps us tailor the design to align with your goals.

Design Concept

Based on the discovery phase, our designers create a design concept that embodies your brand's personality while considering user experience.

Design Development

Once the concept is approved, we develop the design further, incorporating necessary elements, visuals, and functionalities.
Review and Refinement

We collaborate closely with you to review the design and make refinements until it perfectly aligns with your vision.

Development

Our skilled developers bring the design to life, ensuring seamless functionality and performance across various devices.

Testing and Launch

We rigorously test the website to identify and fix any issues before launch. Once everything is in perfect order, we assist in the website's launch.
Let's Transform Your Shopify Store
Shopify Website Design

Starting from

Starter 89,000 ฿

Design and Development
Mobile Responsive
Custom Domain
Products Pages
Content Pages
HomePage Design
Collection Page
Cart Page
Contact Form
Shipping Setup
Payment Gateway
Google Analytics
Social Media Integration
Domain Email Address
Testing website flow



Get in Touch

Custom Shopify Development

Starting from

Advance 360,000 ฿

Customized Theme
Home Page Design
Customize Products Pages
Customize Content Pages
Customize Collection Page
Customize Cart Page
Customize Contact Form
Marketing and conversion
Cart and checkout
Customize Shipping
Install Analytics Tool
Integrate Apps
Integrate ERP
Third Party Software
Payment Gateway
Google Analytics
Social Media Integration
Domain Email Address
SEO Implementation
Optimized Content
Testing, Launch, and Training
and more

Get in Touch
Shopify Support

Access information about our ongoing support services. Learn what our maintenance and support services entail.

view details

Shopify SEO

Discover how our SEO service can help boost your website visibility and get you organic traffic to your website.

view details

Google Ads

Maximizing target audience reach to your website with our Google Ads services. Learn how to boost your business.

view details
Frequently asked questions (FAQs)
Can I migrate my existing e-commerce store to Shopify?

Yes, migrating an existing e-commerce store to Shopify is possible and often a common requirement. We provides seamless migration services to help you transfer your products, customer data, and other relevant information from your current platform to Shopify.
Can I customize the design and functionality of my Shopify store?

Yes, we offers extensive customization options to tailor the design and functionality tailored to your business.

Additionally, Shopify's app store provides numerous plugins and extensions to enhance your store's functionality, allowing you to add features and capabilities specific to your business needs.
Can I integrate third-party tools and services with my Shopify store?

We supports seamless integration with a variety of third-party tools and services, including payment gateways, shipping providers, marketing tools, and more. This allows you to streamline your operations, automate processes, and provide a better user experience for your customers.
Is Shopify a scalable solution for my growing business?

Yes, Shopify is a highly scalable platform that can accommodate businesses of all sizes, from small startups to large enterprises.

Whether you're starting with a few products or planning for rapid growth, Shopify can handle the scalability requirements. It offers flexible pricing plans that allow you to upgrade or downgrade as your business expands or contracts.

Additionally, you can optimize your store's performance, ensure high availability, and handle increasing traffic volumes without compromising the customer experience.
What kind of support and maintenance is available for my Shopify store?

We offer ongoing support and maintenance services for your Shopify store.

This includes services such as regular updates, bug fixes, security enhancements, and troubleshooting assistance. We can help you with technical issues, provide guidance on using features and tools, and ensure that your store remains secure and up to date.

Moreover, we can assist with performance optimization, data backups, and general maintenance tasks, allowing you to focus on running your business while we handle the technical aspects of your store.

So, if you're looking for someone, like a Shopify developer near me, Stars Commerce is a good option for you!
How long does it take to develop a custom Shopify store?

The duration of developing a custom Shopify store can vary depending on the complexity of your requirements, the size of the project, and the availability of resources.

A simple Shopify store with basic customization and a small product catalog can typically be developed within a few weeks. However, more complex projects with extensive customization, integrations, and a large number of products may take several months to complete.

It's best to consult with our experts to get a more accurate timeline based on your specific project scope and requirements.
What factors determine the cost of Shopify Development Services?

The cost of Shopify Development Services can be influenced by several factors:

The complexity of your project
The level of customization and design work required
The number of products
The need for integrations with third-party systems
The scope of ongoing support and maintenance services

Each project is unique, and the pricing is typically determined based on an evaluation of these factors. It's recommended to discuss your specific requirements with us to receive a tailored quote that aligns with your budget and project goals.