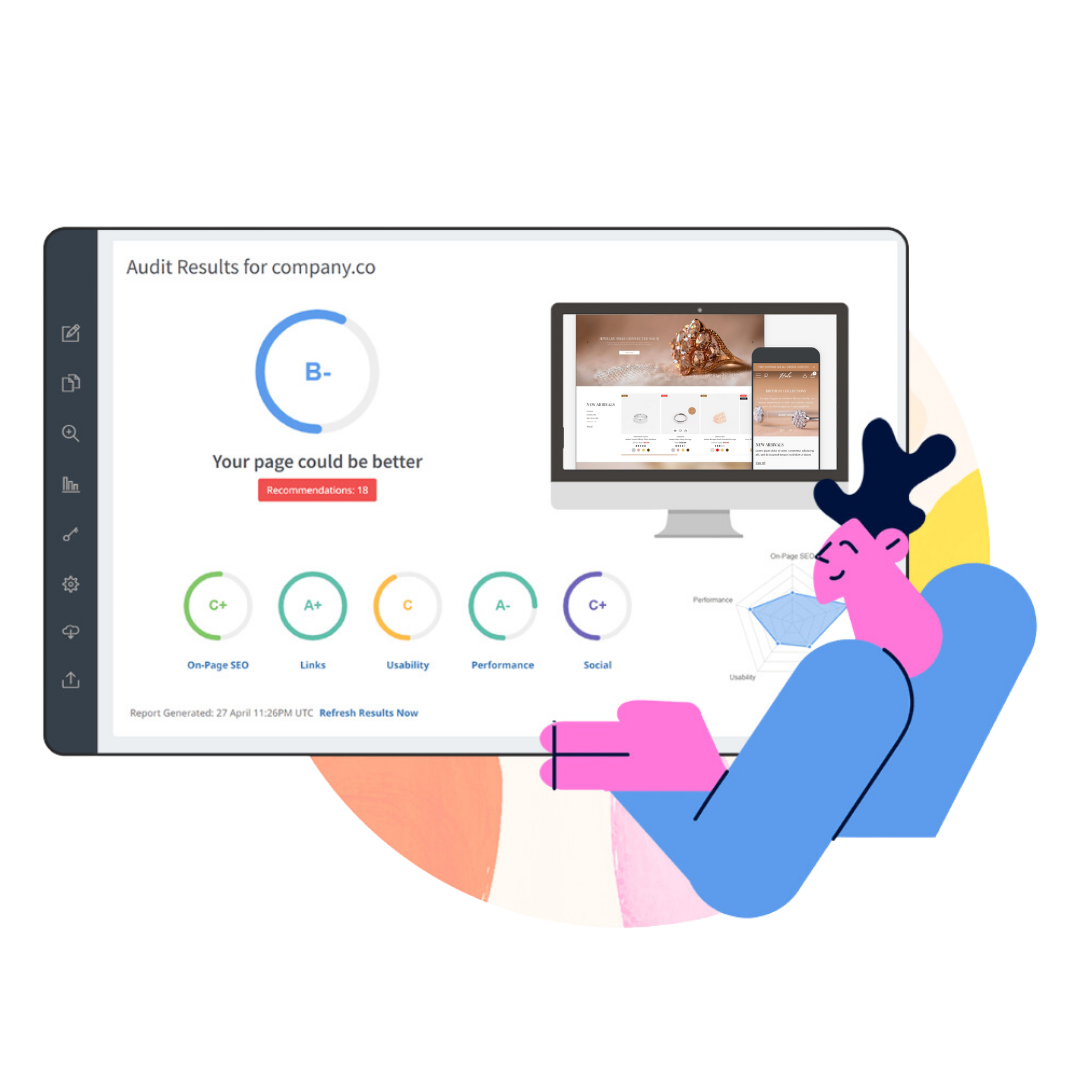 Unlock Your Website's Potential
Is your website living up to its full potential? Are you struggling to gain visibility and attract organic traffic? It's time to unlock the hidden power of your website with our comprehensive SEO audit.
Get Your SEO Audit
Discover Hidden Opportunities
Uncover hidden opportunities for your website. Gain valuable insights with our SEO audit. Maximize your online presence and drive success. Discover, analyze, and optimize with us.
Our expert analysis will uncover key areas for improvement, providing you with actionable recommendations to enhance your search engine rankings, increase organic traffic, and drive meaningful results. Don't miss out on uncovering the path to success – get your SEO audit today!
Get Your SEO Audit
Why Choose Us for Your SEO Audit?
Our Proven Methodology: A step-by-step approach to uncovering SEO opportunities and addressing weaknesses.
Experienced SEO Professionals: Our team of experts has a track record of achieving results.
Cutting-Edge Tools: We use industry-leading SEO tools to provide comprehensive insights.
Tailored Recommendations: Customized strategies to align with your unique goals and industry.
Transparent Reporting: You'll always know the status of your SEO efforts.
Measurable Results: We focus on delivering tangible improvements in rankings and traffic.
Continuous Optimization: SEO is an ongoing process; we're with you every step of the way.
Get Your SEO Audit
We delivery Award Winning Digital Solutions to Drive Results.
Get more traffic to your website and crush your goals