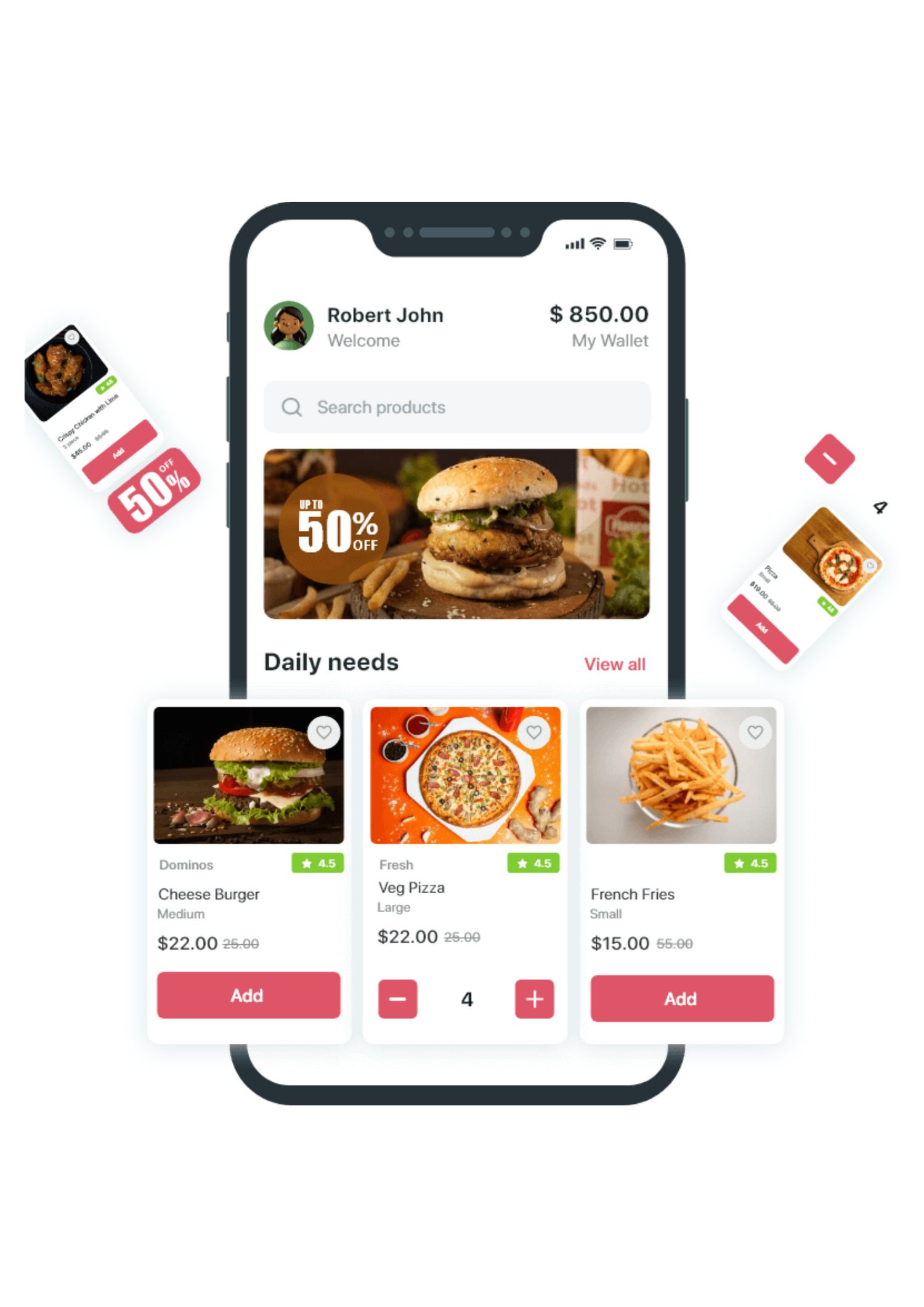 Build Food Delivery Apps Like Grab, Food Panda & more
Want to build your own on-demand food delivery app? Being a leading On-demand app development agency, we can help you develop full-fledged food ordering & delivery applications. Leverage the power and appeal of the popular Food delivery giants like Grab, FoodPanda, and LINE MAN to your business. Design and Develop a On-demand Food Delivery app pre-laden with robust features and top-notch technologies.
Develop Your Food Delivery App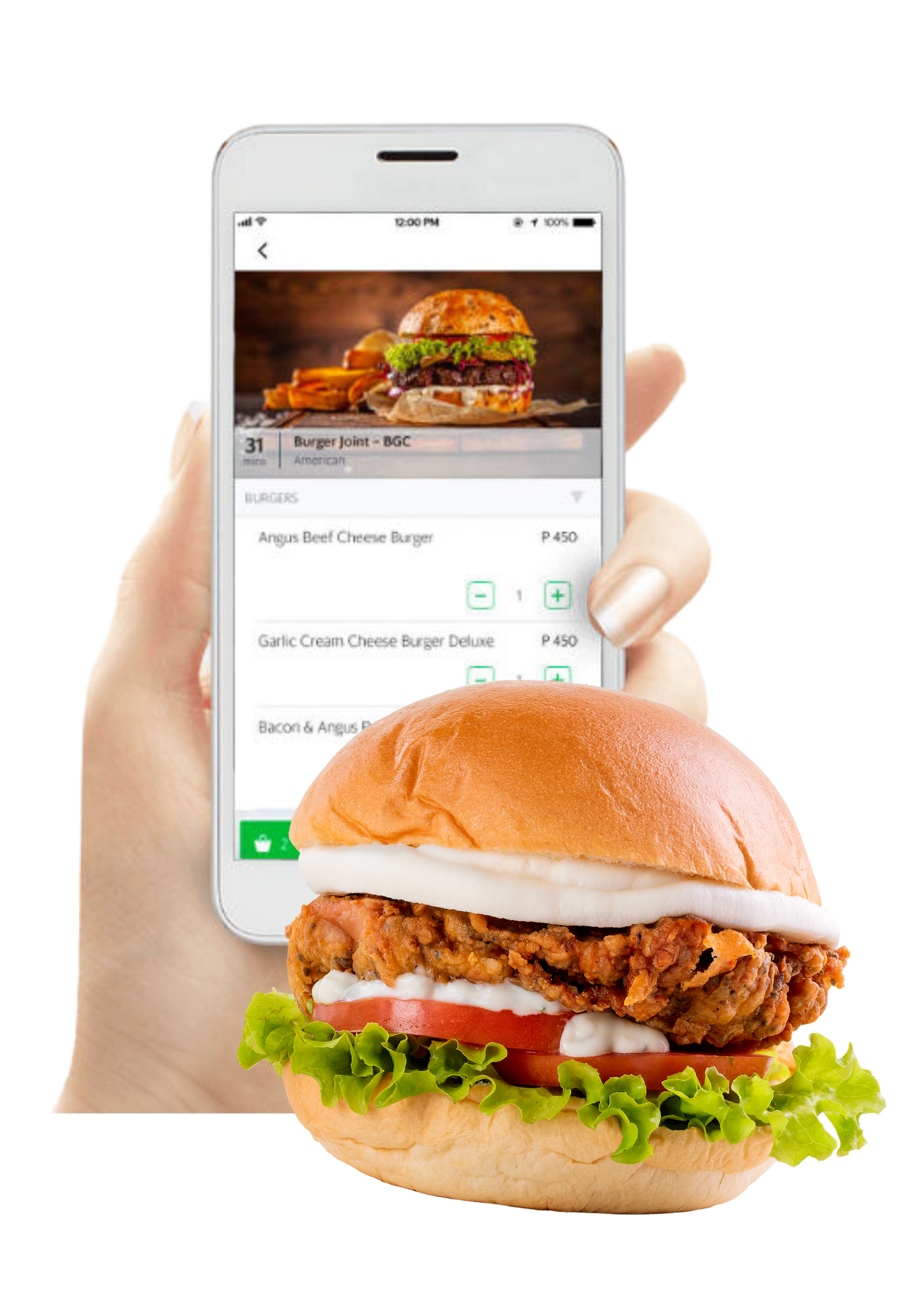 Ease Your Food Delivery App Management With Automation
Expand your online presence 10X faster with intelligent technology that we integrate in the on-demand food delivery solutions. Create your brand with the leading food delivery app development company.
Consult now
Point-of-Sale

Collect online order data straight to the kitchen to eliminate delay and human errors.

Kitchen Management

Bring precision & efficiency to your Restaurant kitchen workflow with the On-demand food delivery solution.

Menu & Inventory

Set dynamic time-based menus, manage your stock efficiently to never run out on products.

Contactless Ordering

Make your food ordering COVID-proof with a contactless, safer ordering experience.
Food Delivery Models We Serve
Stars Commerce holds extensive experience in delivering online Food Delivery App Development Services for various industries and business models. We provide the best-in-class customized restaurant app development solutions for food delivery startups, individual restaurants, and restaurant aggregators.
Food Delivery Aggregators

Wish to own a food delivery marketplace? Build a food delivery app like Grab.

Restaurant Chains

Tired of managing multiple restaurants manually? Automate tasks with the on-demand food delivery.

Single Restaurants

Owner of a single restaurant? We have an exclusively branded food delivery App to let you outshine!

Cloud Kitchen

Own a virtual kitchen? Optimize food deliveries with a On-demand food delivery solution.
Build Your Restaurants On-Demand Food Delivery Solution
With the success of food giants like Grab, FoodPanda, LINEMAN online food delivery applications are in surging demand. Being a renowned Food delivery App Development Company in Thailand, the USA, Uk, and Canada, we have helped various food businesses, startups, and restaurant chains building Food Ordering apps. We offer On-demand food ordering management system and restaurant app development services to help you reach customers globally.
According to Statistics, in 2020 alone, revenue in the Online Food Delivery segment amounts to US$9,207. It is expected to reach US$13,233m by 2024, showing an annual growth rate of 9.5% CAGR.
Start your food delivery & ordering business model like Grab with our customized on-demand food delivery app solutions. On-demand applications are 100% customizable as per your business requirements.
Develop Your Food Delivery App